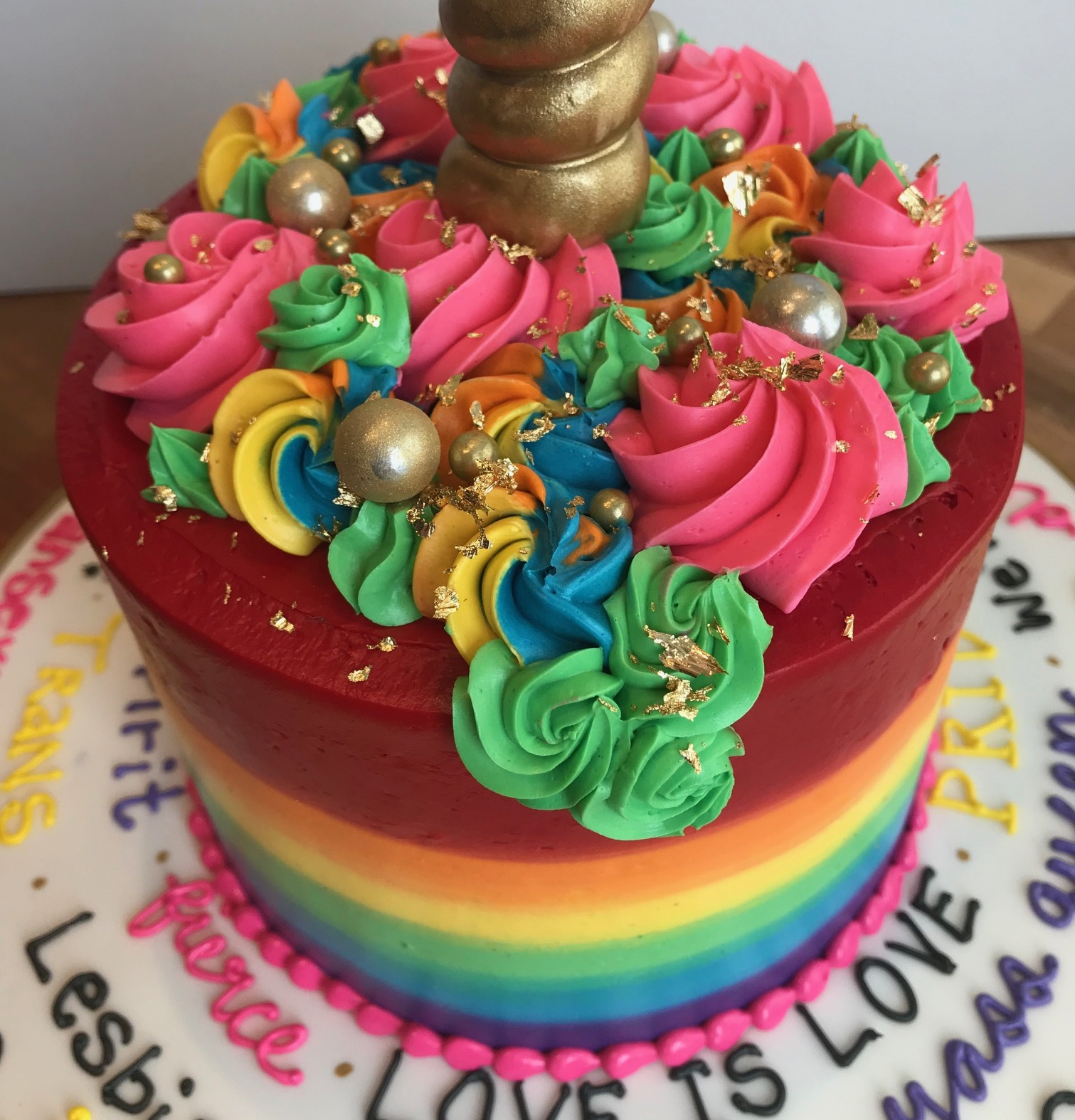 As you may know, it all started with the "gayest cake in the world." And that turned into a movement!
Our GAYKE agenda is simple: To create a safe space for the LGBTQ2S+ community, their straight friends, and people wanting to collaborate, educate, and build stronger allies.
Everyone should have the right to love and freedom. Oh, and cake, of course. So on April 9, 2019 (National Unicorn Day) we're going to select a random fan to receive their very own Gayke from Cake and Loaf Bakery! Enter below for your chance to have the gayest (most delicious) cake in town!
Please complete the form below TO ENTER
Contest Rules
ELIGIBILITY: This contest is open to residents of Canada who are at least 19 years old, excluding residents of Quebec. The following persons are excluded: Employees, agents and representatives of Unicorn Rebellion, of its affiliated companies, its advertising and promotional agencies, partners, suppliers of prizes, materials and services related to this contest, or any other party directly linked to the holding of this contest, or their brother, sister, children, mother, father, their legal or common-law spouse and individuals with whom such employees, agents and representatives are domiciled.
HOW TO ENTER
No purchase necessary. To participate in the contest, simply enter by filling out the form above. Make sure you provide an email address where you can be reached.
Entrants must respect the following conditions, otherwise the contest organizers reserve the right to cancel one or several of their entries:
One entry per person during the contest period. (Only one email address per person.)

A person entering more than once or using multiple email addresses will be removed from the contest.
PRIZE
The prize is a voucher to receive a GAYKE from Cake and Loaf Bakery.
An example gayke is shown below. (The prize gayke may differ.)

Prize Value: $150
The following conditions apply:
The prize is not exchangeable and is non-transferable.

The prize has to be accepted as it is.

If the prize or a portion of it is not used, no compensation will be given.

Cake and Loaf needs 7 days from the time of your order to prepare the gayke.
DRAW
On April 9, 2019, Unicorn Rebellion will randomly select an entry from all eligible entry form submissions.
HOW TO CLAIM the PRIZE
The person who submitted the chosen entry will be contacted by email on the day of the draw. In order to be declared a winner, the selected entrant must:
• Respond to the contest organizers within three (3) days.
• Abide by all conditions related to the prize.
If the entrant does not abide by the conditions in these rules, their entry will be cancelled without any liability to the contest organizers, and a new draw for the prize will be held.